CONSUETUDINE notans et creativum consilium obtulit
ELEHAND manu instrumenti industriae plus quam XX annos intentus est, ramus notae PEXMARTOOLS est.Hic praebemus instrumentum manus inicium, clavis nervus, umbilicus cylindrus repositoria, instrumenta secanda, auto- professionales instrumenta reparationis & instrumenta horti.
Utique omnia instrumenta manus cum logo et coloribus tuis nativus esse possunt, ac etiam packaging.
FIDEM NOSTRA
Instrumenta manu popularibus toto orbe fac ut vitam nostram faciliorem reddant.
EXEMPLUM
Praesto exempla & ieiunium partus.Exempla nativus quam primum etiam praeberi potest.
PRIVILEGIUM DESIGN
Ad consuetudini tuae necessitates occurrentes, ministerium designatum etiam offerri potest.Contactus nos gratis, salve!
Causae nostrae et FEEDBACK
Customized packaging: Design sarcina according to your requirements, and customize your logo.

Consuetudo Colorum:Omnes colores potest nativus ut petis.(Quaeso providere Number Pantone)
Lorem Products:Producta (exempli gratia superficiei curatio) secundum requisita tua.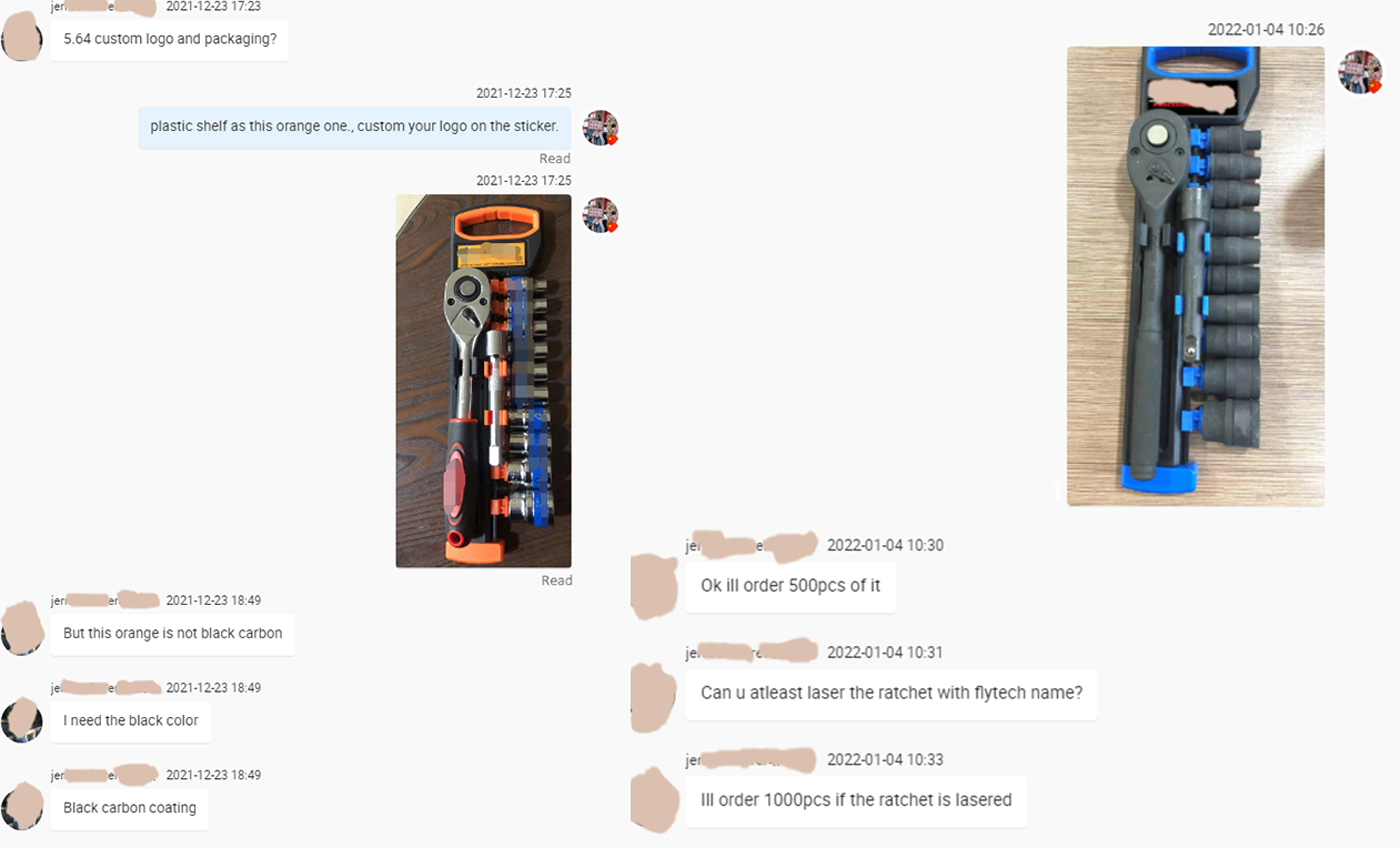 1.Engrave customized logo on products;
2. Lorem packaging: ut ictu casu color, figura & color pittacium/arca/manica;
3. Producta secundum consilia tua;
4. Designa secundum ideas tuas;
5. Si alias notiones ac suggestiones habes, gratissime nobiscum communica.